It may take a while to travel the world, but the dream always starts… today.
Todayfarer gives you our travels, views, and tips for getting the most out of your own authentic, positive world experiences.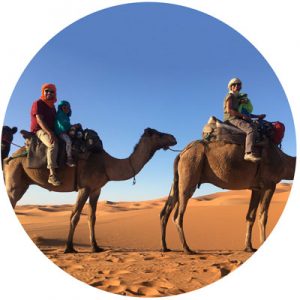 In our family, we have a rule:
On our way back home from a trip we have to talk about where we want to go next.
Not the planning; just the dreaming. We just love reminding ourselves that we'll soon be exploring the world again.
We're probably like you: we work, we love our family, we have a busy life here where we live, and those bills to pay along with it.
So definitely not wayfarers walking the earth like nomads, free from responsibilities! (we wish)
We're just travellers at heart who don't get to travel as much as we always want to.
We love every moment of the trips we make – happy times and great food, bewitching cultures, the challenges of parenting while travelling, and even things that don't work out as planned. Most of all we love the travelscapes we view, and reliving them through the pictures and videos we make.
We love travel because it adds up to great experiences no matter what we encounter, and it's always completely worth it. (And yes, we are a little bit addicted!)
Todayfarer is about:
Inspiring…
So many of us want to visit the special places of this big, beautiful world. The more we travel, the more we realise that every place is special.
From the epic grandeur of the Taj Mahal to a tiny food stall in the backstreets of Hanoi, every experience is worth the wander.
…Authentic…
To us, travel should not be about FOMO (fear of missing out), or ticking places off a list. It has to be personal.
Real travel experiences are not curated by someone else. They are happening to you and you should want to feel them, not just observe them. Authenticity creates positivity; because we all have an instinctive, instant connection to what we know is real.
Authenticity is about what's real to you.
Develop a way of looking at the world that is your own, and your travels will have more value for you.
…Happier…
A great experience should leaves you feeling positive, satisfied and ultimately more confident to travel again. Challenges and setbacks are part of being in a strange new place. With the right attitude, they're usually pretty easy to get past.
Once you step outside your front door, accept that sometimes things don't go perfectly – after all, you're on an adventure – and you'll learn from every moment.
…Travels
And more of them! Experience more places that stick with you. In our case we spend time on our trips making photographs of our memories.
We just want to celebrate the deep diversity of the world out there. Travel photography should remind you where you were, how that moment felt, and inspire others to want to explore.
It's not just 'like, share and forget.'
So all the photography on this site was made by us on our travels – no stock photos here! 
Why do we want to share our love of travel? 
We just know a lot of people interested in places we have been to, talking about where they want to go, maybe asking how we go with the kids, or intrigued by our self-touring priorities!
More and more, we all crave our freedom but we all demand connectedness – so it feels like we have to give up one for the other.  
But we always have the same thought: If you want to experience the Medina in Marrakesh, don't settle on a cruise to Fiji just because of a great package deal.
If you want to cruise to gorgeous Fiji, please don't let someone drag you on a tour to bustling Rome.
If you want to experience the sights of Rome… well, you get the idea. 
You might never have travelled before, and you're building your confidence for that first big trip.
Perhaps you're put off by the thought of heading out there with children.
You might wonder if you'll manage a holiday this year.
Or maybe you're just wishing upon a star that your dream destination will come true one day.
But before you start the planning, do what we do: get ready by feeding your love of travel, and upping that confidence to make your dream trips happen. Every story and tip counts.
Thanks for visiting todayfarer! We hope you enjoy travelling around our site while you're dreaming about your next adventure…
(PS. In case you were wondering, we're Australians of Indian origin who were born in Africa. Yep, sounds like people born to get around the world. I'm Deepak, my life/travel partner is K and we live in Brisbane with our 2 mini-me's. I also work as a creative content producer and sell a few travel photography prints.)