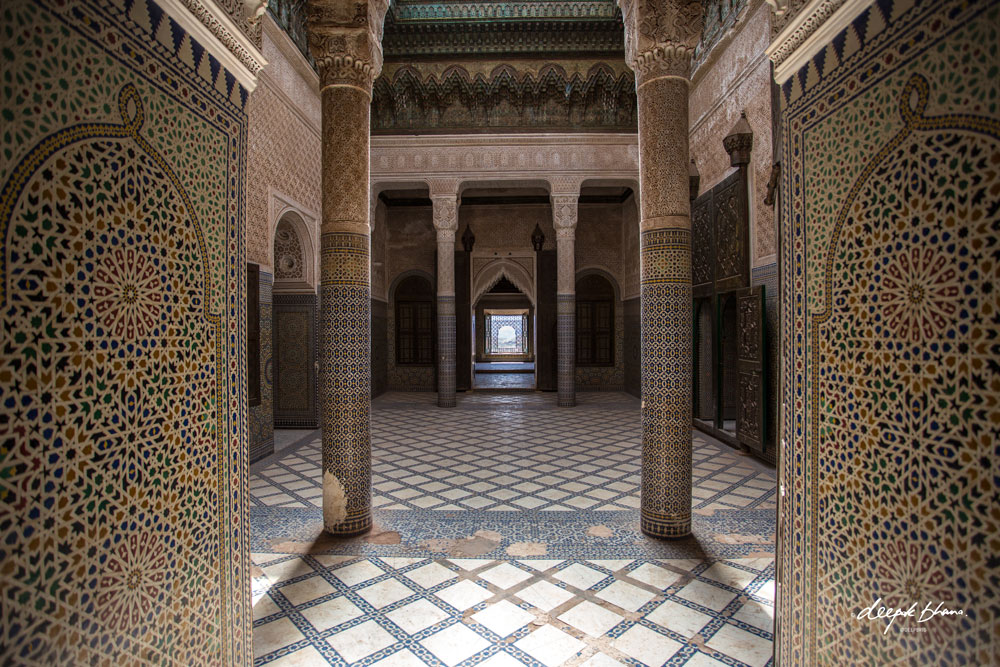 The Telouet kasbah in Morocco: photos of ancient grandeur
todayfarer
0
2 min

read
4132
The Telouet kasbah (Kasbah du Pacha el Glaoui) deserves a special mention in any guidebook. Yet we were lucky to hear about it just one day before we experienced it.
Big thanks to Monique who hosted us at her riad in Marrakech! Hearing about our desire to venture off the beaten track a little, she suggested we divert from the main road to Ouarzazate. Instead, she suggested our driver follow the slower, more scenic secondary road passing this special kasbah.
The road took us through typical sparse olive groves and adobe villages of rural Morocco, surrounded by mountains, but the red earth and lush green vegetation burned brightly under the deep blue sky.
You can reach the Telouet kasbah fairly easily. But only a few travellers seemed to trickle in to experience it.
From the outside, we were met by a rustic ruin…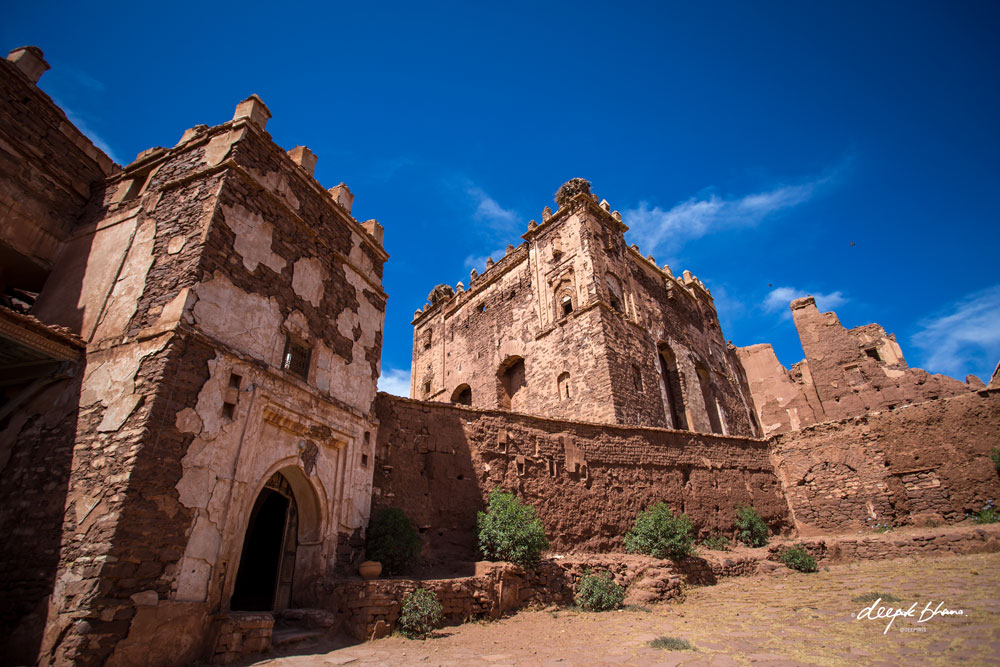 After entering, we passed through basic rooms with nothing but stone and sand…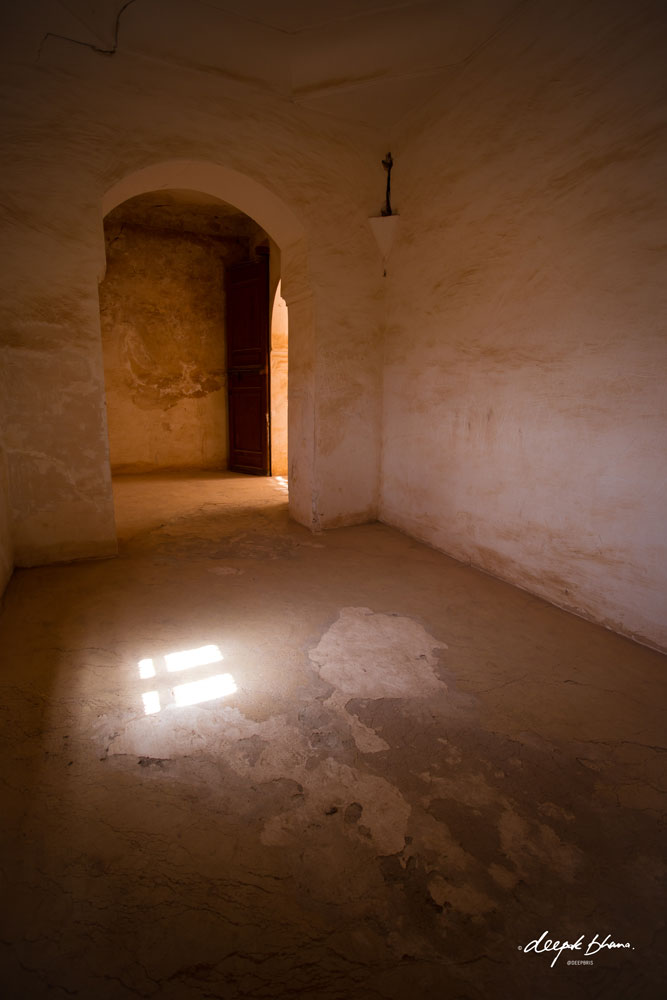 Then suddenly, we were astonished by a wealth of grand tilework in large halls, painstakingly restored almost to its original glory…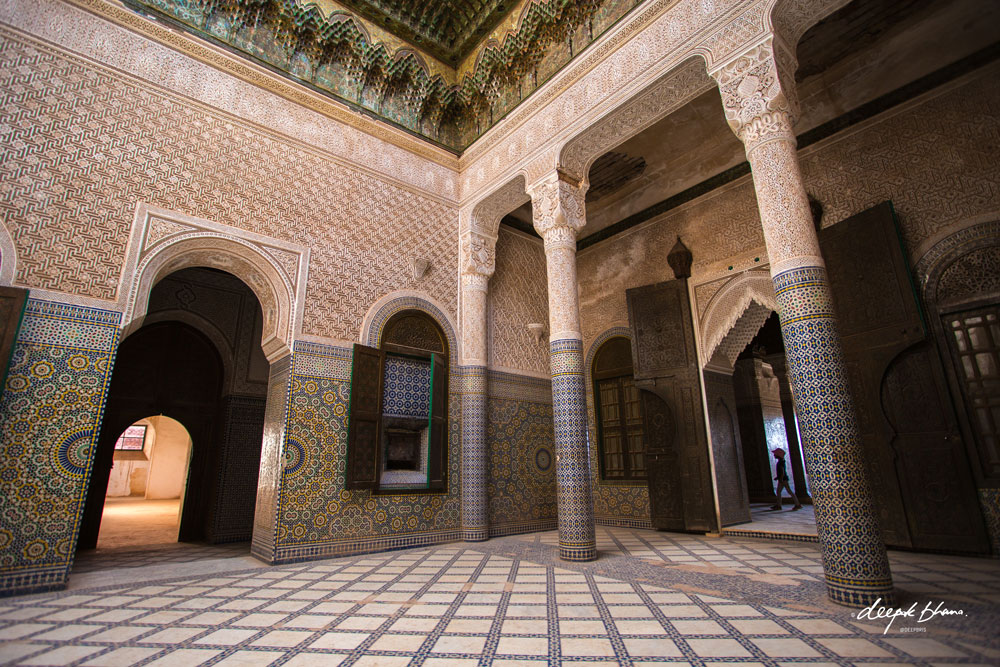 Gorgeous detail surrounding us on walls, floors, windows, ceilings…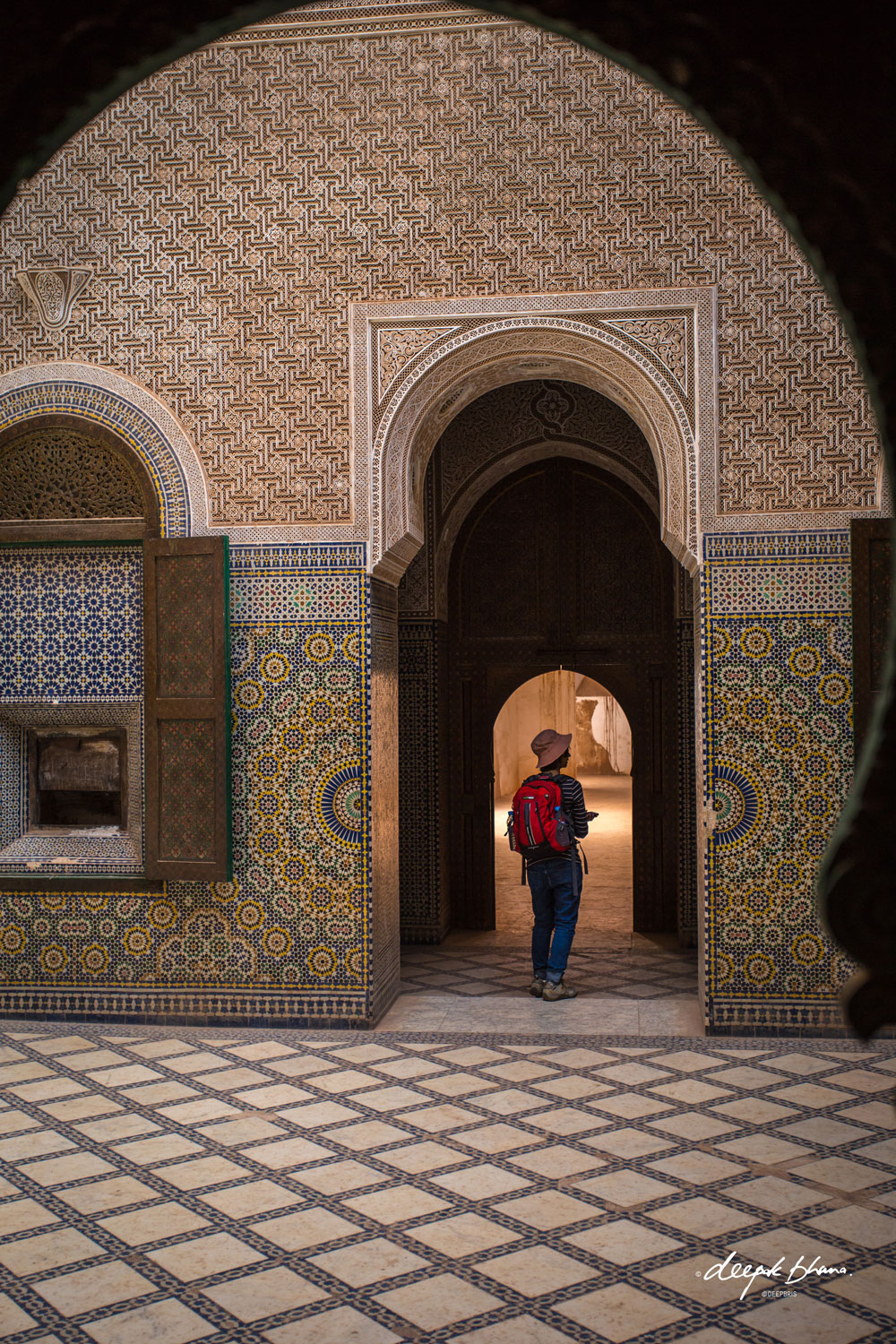 With intricate designs by masters of design and craft…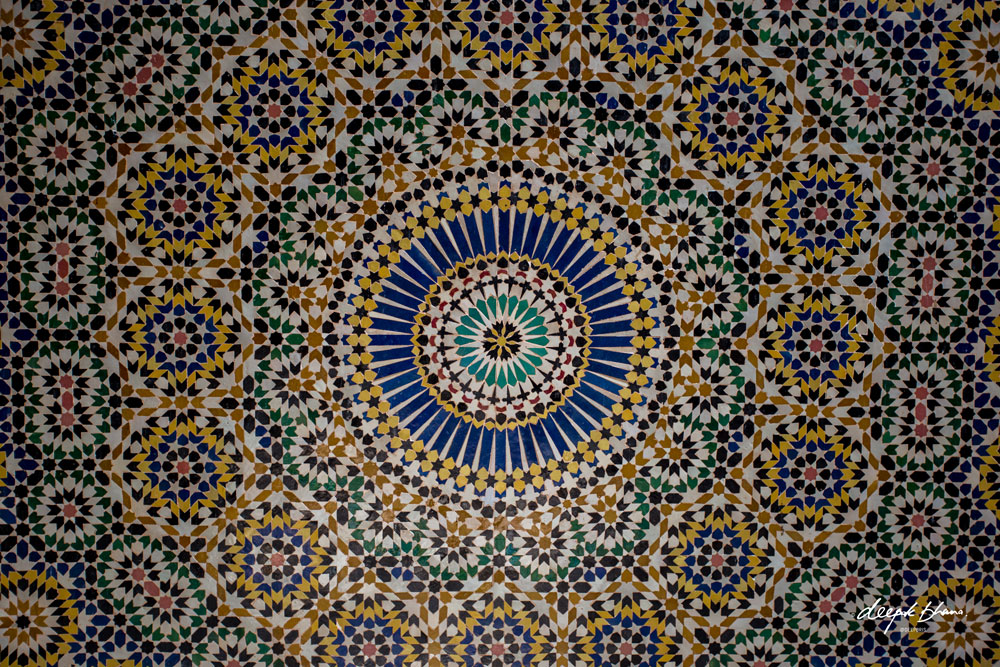 A testament to people's appreciation of beauty, and dedication to creating something very special…
The Telouet Kasbah offers real insight into the life of grandeur enjoyed by the wealthy dynasties of Morocco.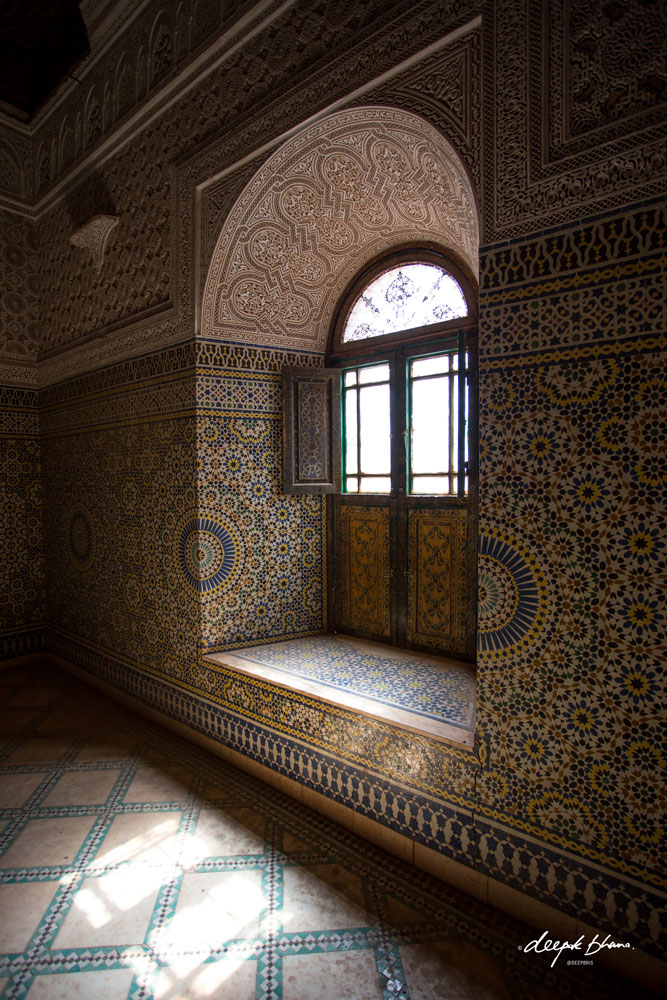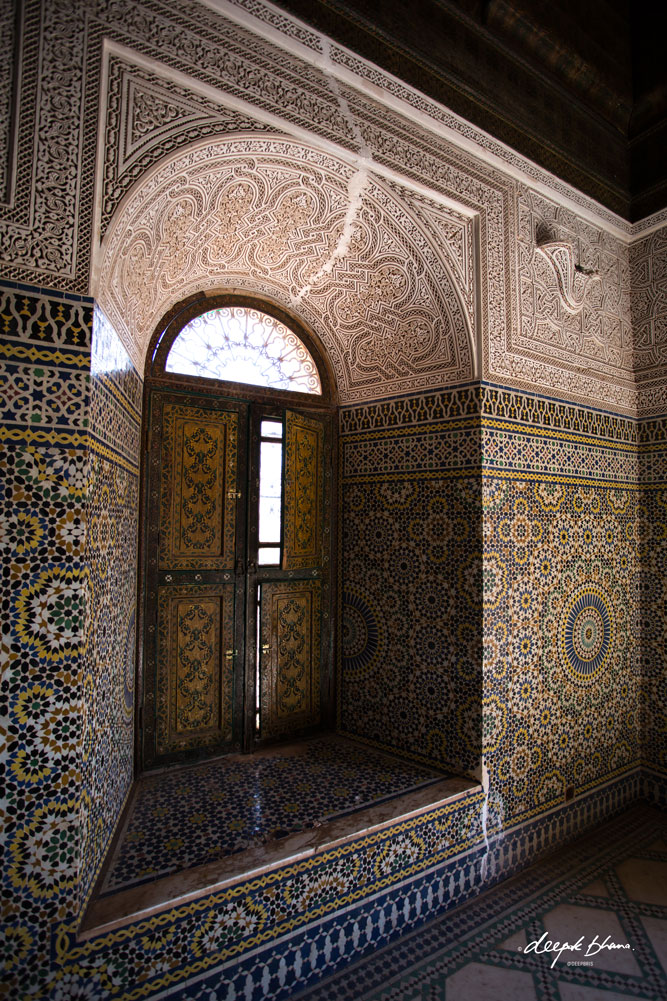 It's still hard to believe those beautiful, historical mosaics exist inside this crumbling ruin.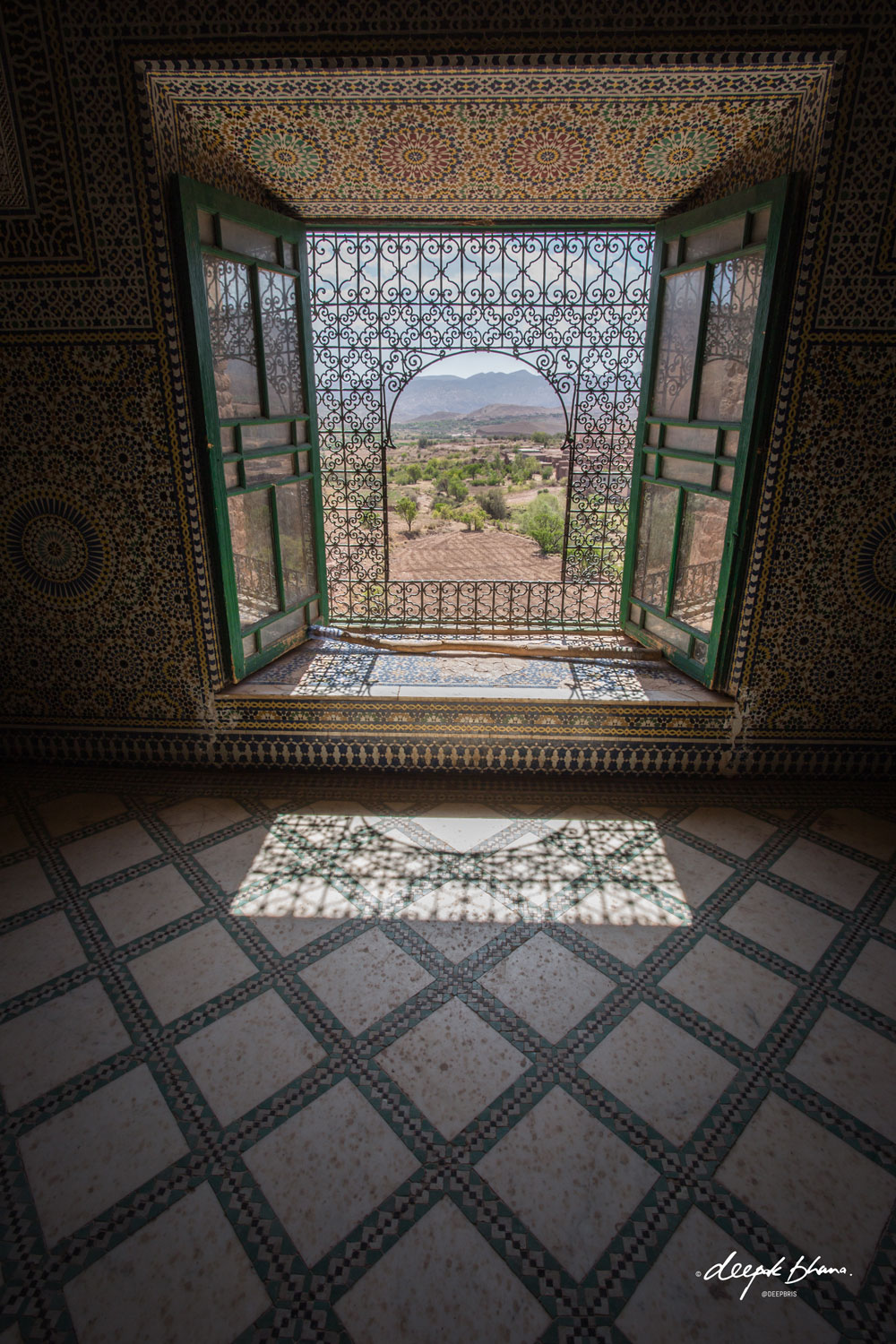 The Telouet kasbah is definitely worth a look.
Although it was a short visit before getting on, there was a small restaurant/cafe just beside the kasbah. It offered some of the best tagine of our whole trip.
The gracious owner was the only cafe proprietor we met in Morocco who immediately understood our requirement to only eat cooked meals. We requested no raw, washed salads due to our concerns about water quality for the children. He happily supplied a healthy warm salad that they loved.
The Telouet kasbah turned out to be one of those special memories!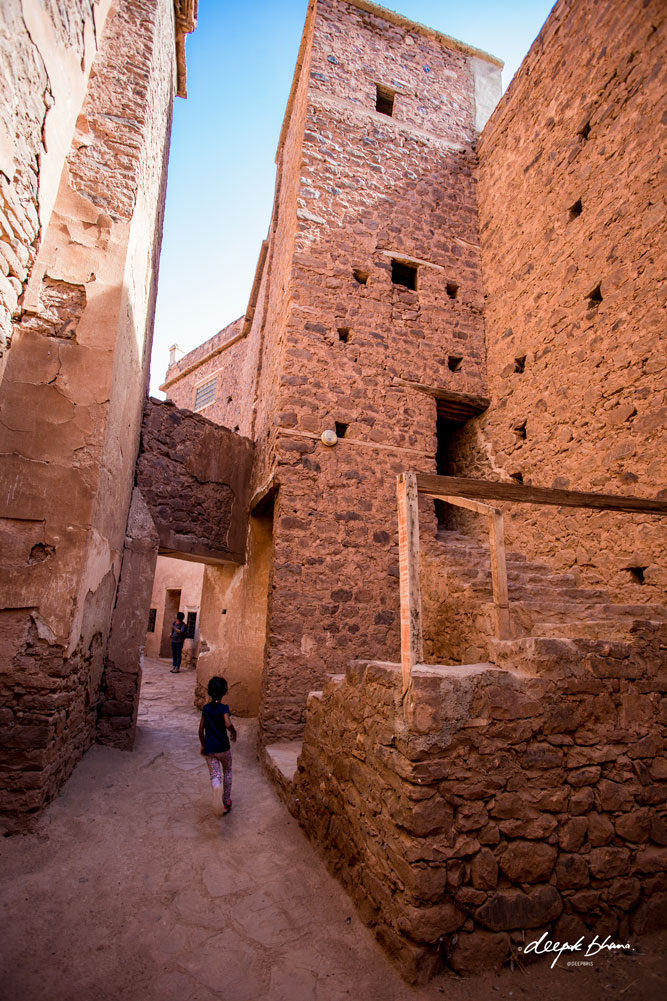 For more thoughts and tips on travelling to special places with kids, check out the 10 things we love about kid-friendly Seville, Spain here.
Is this what you expected to come across in Morocco? Know any other semi-hidden gems? You can share your thoughts in the comments below. Happy travels!
TRAVEL LOVE IS FOR EVERY DAY. LIKE TODAY!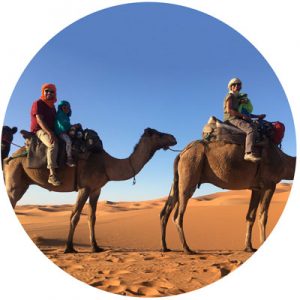 This site is about being inspired by what's real out there, on journeys that matter to you.
We're a normal working family, not endless wayfarers or travel agents! We love exploring; in our daily daydreams, and on our trips.
Todayfarer gives you our travels, photos, views, and tips for getting more out of your own authentic, positive world experiences. 
Maybe you're a 'todayfarer' too.  
Categories