Thanks for visiting TODAYFARER.COM.
Copyright Notice
Copyright ©DEEPAK BHANA and ©TODAYFARER, 2018.
Unauthorized use and/or duplication of this material without express and written permission from Deepak Bhana / TODAYFARER is strictly prohibited. Short excerpts and links may be used, provided that full and clear credit is given TODAYFARER with appropriate and specific direction to the original content.
Terms and Conditions
The content of this website is based on our own experiences and opinions, and does not constitute professional advice. We will always attempt to provide the best and most accurate information possible, but you are responsible for your own actions. We will not be held liable for anything that happens to you from the use of this information.
Privacy Policy
We will not sell or distribute your email address to third parties.
We do not share personal information with third-parties nor do we store information we collect about your visit to this blog for use other than to analyze content performance through the use of cookies, which you can turn off at anytime by modifying your Internet browser's settings.
We are not responsible for the republishing of the content found on this blog on other Web sites or media without our permission.
This privacy policy is subject to change without notice.
If you require any more information or have any questions about our privacy policy, please feel free to contact us by using our contact page.
The 'easy to remember' version:
1. Don't steal our original content on this website. You are welcome to use a short excerpt, provided you give credit to this website.
2. We hate spam. So we won't spam you, or pass your information to third parties.
3. We hate spam! So don't spam us, or spam our comments.
4. We like sharing information, experiences and opinions. But we are not responsible for decisions you may make, or actions you take.
Cookie Policy
Google advertising appears on this site. Google uses cookies to serve ads based on a user's prior visits to this website or other websites. Google's use of advertising cookies enables it and its partners to serve ads to the user based on their visit to this site and/or other sites on the Internet. If you wish, you may opt out of personalised advertising by visiting Ads Settings.
Other
A word of advice:
Protect yourself – don't include personal details in blog comments. We cannot be held accountable for how these details are used by a third party.
Oh, and:
TODAYFARER is powered by WordPress.
HAPPY TRAVELS!
TRAVEL LOVE IS FOR EVERY DAY. LIKE TODAY!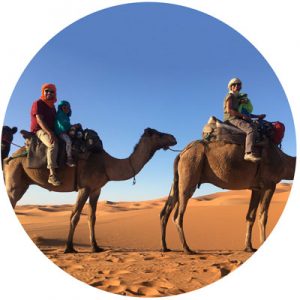 This site is about being inspired by what's real out there, on journeys that matter to you.
We're a normal working family, not endless wayfarers or travel agents! We love exploring; in our daily daydreams, and on our trips.
Todayfarer gives you our travels, photos, views, and tips for getting more out of your own authentic, positive world experiences. 
Maybe you're a 'todayfarer' too.  
Categories