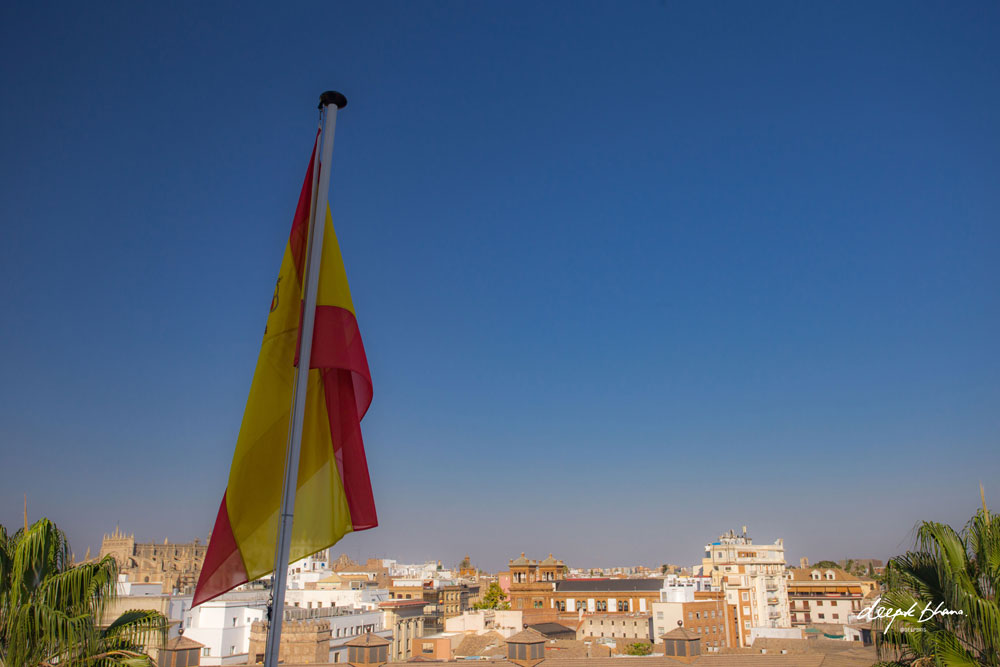 Spain travel without Barcelona? Turned out to be the best thing.
todayfarer
0
8 min

read
2048
Spain travel without Barcelona? You can't be serious!
Saying no to being amazed by the Sagrada Familia?  Declining the opportunity soak up the culture in La Rambla?
That almost sounds like Catalonia isn't a part of Spain…?
In time, Catalonia may or may not become independent from the rest of the country. After our time in southern Spain, we learned that the issue clearly divides Spaniards. This is something for them to work out in due course – when they do, many travellers like us will love Espana no less, whatever the outcome.
Our planned trip to Spain was meant to include Ronda, Seville, and Barcelona. After Morocco's fascinating, cloying dustiness, Spain had been beckoning like a tall, cool, sweet drink. But our arrival in beautiful, laid-back Andalucia coincided with the 2017 Catalonia independence referendum. We anxiously followed developing stories of police crackdown, protests and general strikes in Barcelona.
All through Ronda, Cordoba, Seville and Cadiz (and surely most of Spain too), the Spanish flag was being flown proudly by Spaniards backing continued unification.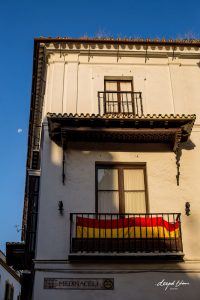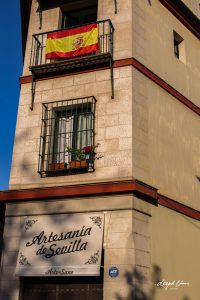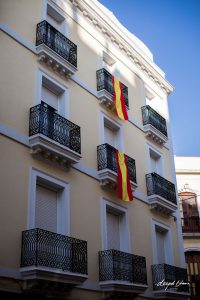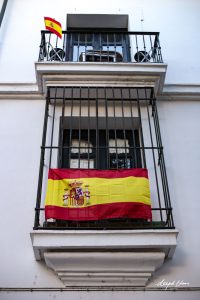 What would you do?
If I was single, I'd probably head to Barcelona with camera in hand, eager to witness history in the making.
If it was just K and I, we'd probably stick to the schedule. Experience what we can of the city, eat great food, meet Catalan people and spend a little time understanding the bigger story.
But we travel with our small children. So the knowledge that 350,000 people are marching in the streets, peacefully but passionately, put a different perspective on how we might spend our days and nights as travellers – and as parents.
You can't help but think about contingency plans for when a general strike could put public transport out of action, and you're miles from your accommodation.
Or considering that all big cities have their fair share of ordinary crime, what it would mean if a huge proportion of the regular patrolling police services were now elsewhere? Dealing with special duties for the protests.
Or you simply wonder if the famous attractions and general services you wanted to experience might remain closed.
We sympathised with the people of Barcelona on both sides – their security is just as important as ours. But we had to make a decision.
Travel learning is good, even when lessons are hard
So after a lot of discussion and soul-searching, we experienced a few firsts:
The first time we ever cancelled part of a trip due to political unrest.
The first time we checked our travel insurance to see if we were covered for cancelling part of a trip due to political unrest. (We weren't.)
Now, we're not insurance experts, we can't recommend the right cover for that kind of situation. But we did learn a few lessons. We were only covered if we headed to Barcelona, and then our transport carrier decided after significant unrest that they didn't want to continue services – and cancelled on us. (So no points for being proactive and staying away from the unrest.)
So we forfeited our rail passes and 50% of our Airbnb costs. Then we added the cost of a replacement internal flight and new accommodation in Seville.
It stings! But sometimes that's price of taking back control of your own holiday.
And another first: this was first time on our travels we decided to spend 8 full days in the same place.
For the full 10 reasons why we loved Seville, read this post.
Too many days in Andalucia? There's no such thing
Suddenly scoring 4 more days in Andalucia, was the best thing that could have happened.
What was meant to be a trip to Spain became a visit to just Andalucia.
And a promise to return one day to see the rest of the country.
Andalucia is wide rolling hills, olive plantations, pretty whitewashed towns and sweet air.
It is bullfighting history, flamenco vibes, and charming tapas.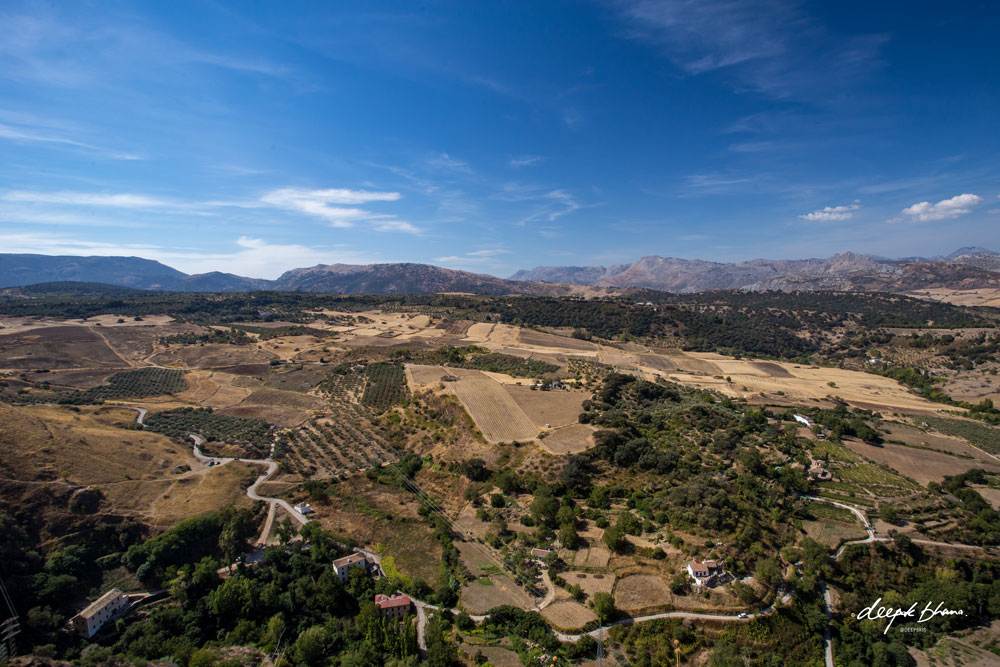 We didn't get to Marbella and Malaga, but you can be sure these are on our list now!
Being closest to Morocco, it's also the historical location of Moorish influence into Spain. Our extra days really brought home the timeless link between Maroc and Espana.
That Moorish-Spanish connection
The linked histories of North Africa and Spain became the story of our trip. Transferring between Morocco and Andalucia is like having he chance to drop in on two cousins who don't ever get to see each other. They lead different lives, but the resemblance is uncanny.
After exploring some Moorish history in Ronda, we didn't expect to see much more of this influence, but the more time we spent in Seville, the more we came across the similarities. From architecture to design, from oranges to olives, and much more.
For us the soul of travel is a feeling of discovery (especially living in a time where information is supposedly ubiquitous). We were excited by the way the theme of our trip gradually developed itself, and we took home a different vision of Spain than we'd expected.
 More possibilities from less itinerary
When you have kids, but you still want to experience a city (not just a hotel pool) then you have to have a plan. That often means compromising: Spending time at historically significant places "but not too long or the kids get bored." A good walk through town "but not too far or their little legs will get tired."
But when you have completed the plan, and suddenly have 4 more days in that same location, you're free to wander. You already here know how to get around, so you get to say: today is a day to look at the park we ignored the other day. Or let's stop at that ice cream place we didn't have time for yesterday.
In Seville, we got to add a half-day at the Seville Aquarium which the kids loved and was a great air conditioned break from walking around the town. We were able to take a meal on the riverside which we had all pushed down the priority list. And we had a little more time to hunt down authentic foods we were looking for (market stall paella!) and enjoyed every bite for our trouble.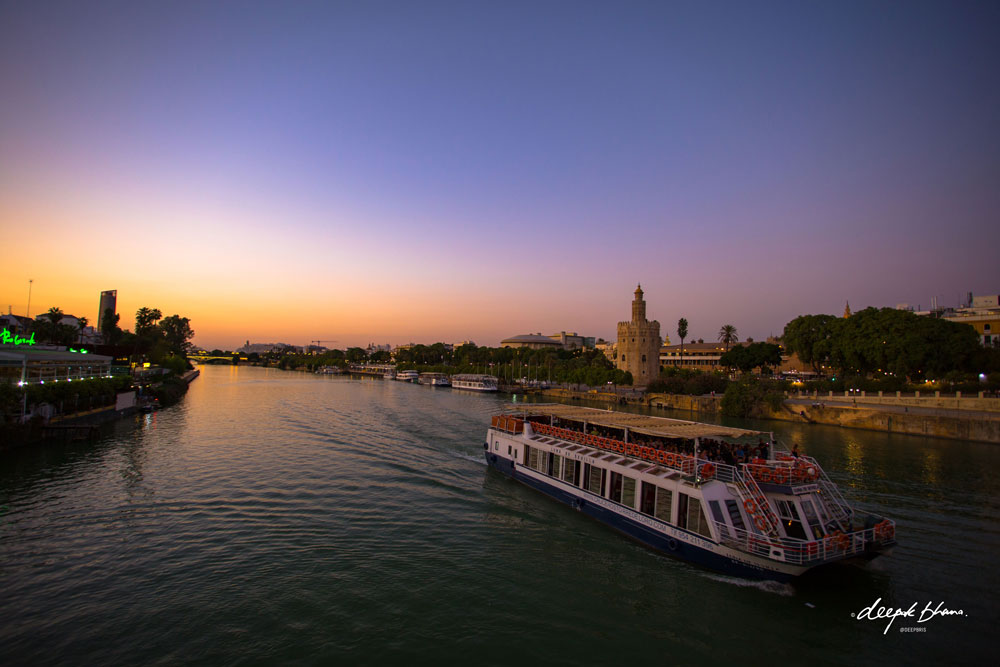 Putting places back on the list
Sometimes the things that complete your trip weren't included to begin with.
Cadiz is a comfortable train ride from Seville, another taste of the gentle Andalucian landscape as you whiz by, before arriving in a quaint, walkable town.
The streets are narrow and cool, even in the heat of the day. It doesn't feel like a maze: passing through the traditional architecture of 3-storey buildings, it just seems impossible to get lost.
The walk to the old island fortress Castillo de San Sebastian is short enough to do easily with small children. It's also just long enough that you feel this historical place is separate from day-to-day Cadiz. Granted, there is no special view to greet you when you get there, and the landmark no longer a working strategic site. But but the stroll takes you through gorgeous sea air and past locals enjoying their time at the beach.
If it's sunny, wear a hat – there is not much shade at the fortress site itself.
The beaches are wide enough to fit locals and tourists alike, but less developed than a tourist trap. And it's always a short walk from the beach to the cafe of your choice.
Taking time for a long lunch as we did was the best choice. We could have walked a bit more, but if you really want to slow down in a small town by the sea, make it about the lunch.
Great fresh seafood, helpful restaurant staff (although you can tell they are used to tourists; we trusted our servers' recommendations and everything we enjoyed was acceptable value) and the biggest, most refreshing sangria of the whole trip.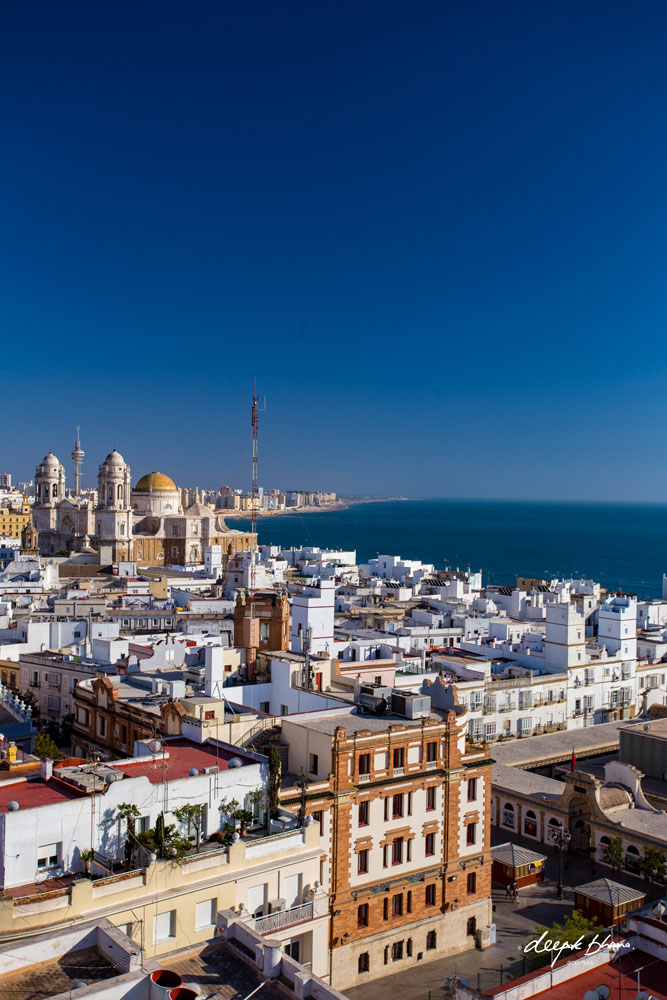 For more photos of charming Cadiz, check out this quick post of our Cadiz day trip.
Next time, Barcelona.
So after more of the Andalucian vibe, Spain travel without Barcelona wasn't a disaster, not even a loss. This trip really reinforced our belief that travel can never be a waste of time. Every experience is worth it.
As for the political issues of the day; we had the thought that just as Andalucia will forever be both Spanish and a little North African, maybe Barcelona will always be both Catalan and Spanish – no matter what political lines are drawn.
But that is a traveller's view – we leave the road ahead to the people of Spain, on whichever side they are. We hope to briefly join them on it later – in Barcelona!
Have you ever had to change your plans, and ended up with a great experience anyway? We'd love to know about it. You can share in the comments below. Happy travels!
TRAVEL LOVE IS FOR EVERY DAY. LIKE TODAY!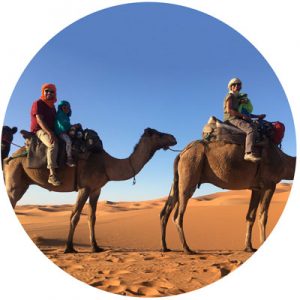 This site is about being inspired by what's real out there, on journeys that matter to you.
We're a normal working family, not endless wayfarers or travel agents! We love exploring; in our daily daydreams, and on our trips.
Todayfarer gives you our travels, photos, views, and tips for getting more out of your own authentic, positive world experiences. 
Maybe you're a 'todayfarer' too.  
Categories