Looking up: Inside the Mosque-Cathedral of Cordoba, Spain
todayfarer
1
2 min

read
3187
The Mosque Cathedral of Cordoba is something to behold. Visually, it is quite simply one of the most confused, mish-mashed, genre-defying, straight up insane churches we have ever seen. It is an irreverent patchwork of history inside a place of reverence. It's too much to look at, too close together.
And it is quite beautiful, everywhere you look.
From huge halls to detailed sculpture and artwork, and from themed chapels to ornate doors, the artistry of this entire location is a testament to deep convictions of the faithful. This truly special site has seen the rise of Roman, Islamic and Catholic occupants. Each installed and celebrated their own version of what a house of worship should be.
Of course, this is a major tourist attraction and draws visitors in large numbers, so it's not easy to find your own quiet time in this church.
Many of the photos you take could have a gawking visitor – just like us! – in the frame. So to capture images that celebrate the architecture and scale of a place (and not just the visitor numbers) you might choose to point your camera upwards to exclude them.
These photos show how we remember the Mosque Cathedral of Cordoba.
We were taken by what was above us; it is enthralling that this structure can contain so many different styles of design.
It's not hard to imagine a worshipper raising their eyes towards the heavens, and seeing a vastly different vision, depending on where they stood in the Mosque Cathedral.
Here are some photographs of what you can expect to experience if you look upwards:
Moorish earthiness in arches and stone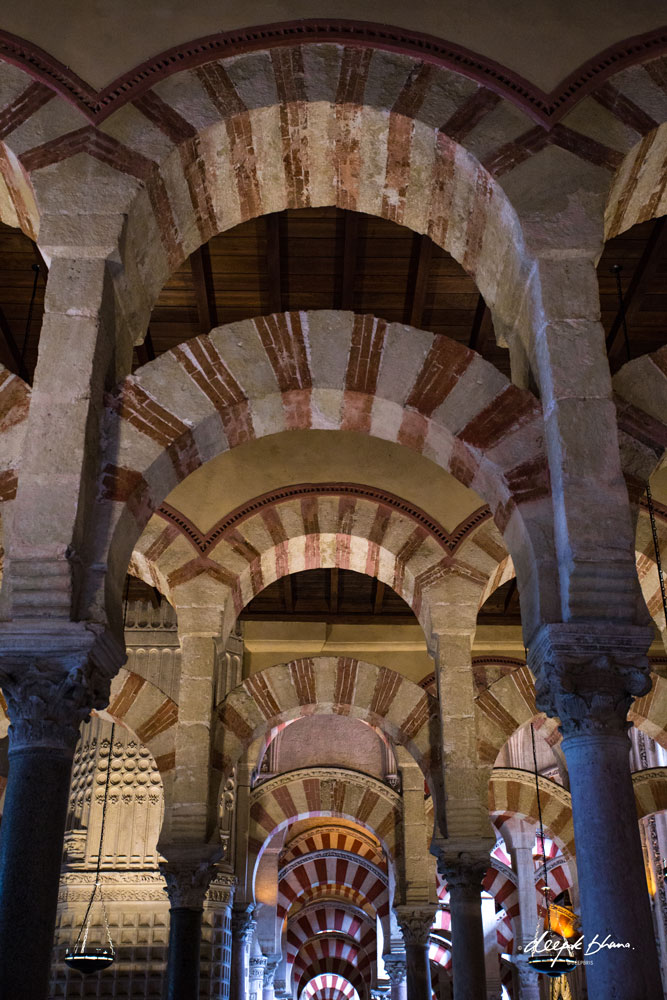 Candy-cane brightness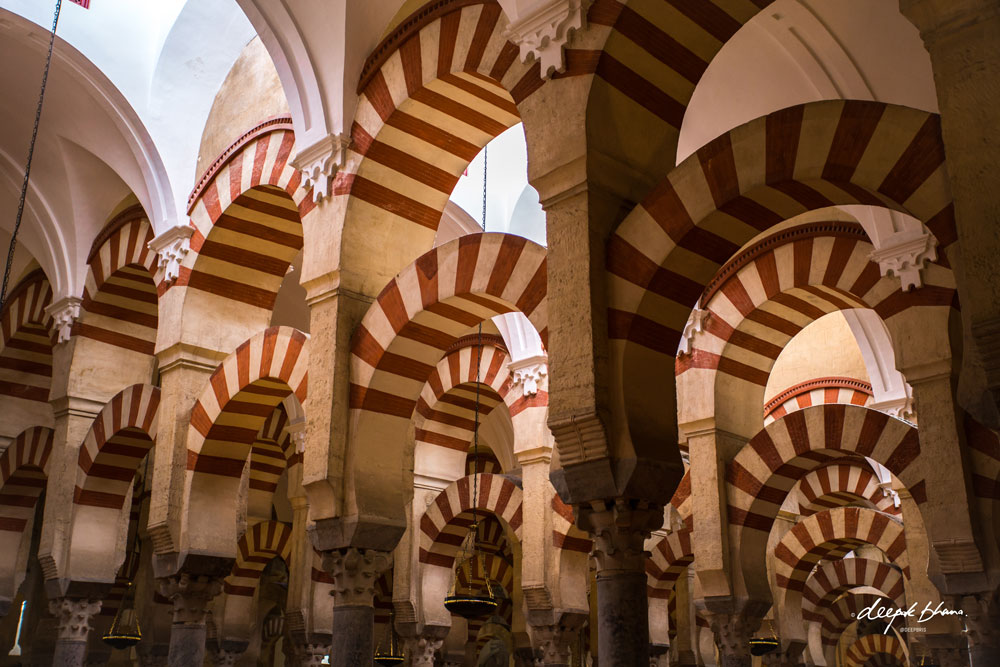 Gothic and baroque sensibilities combined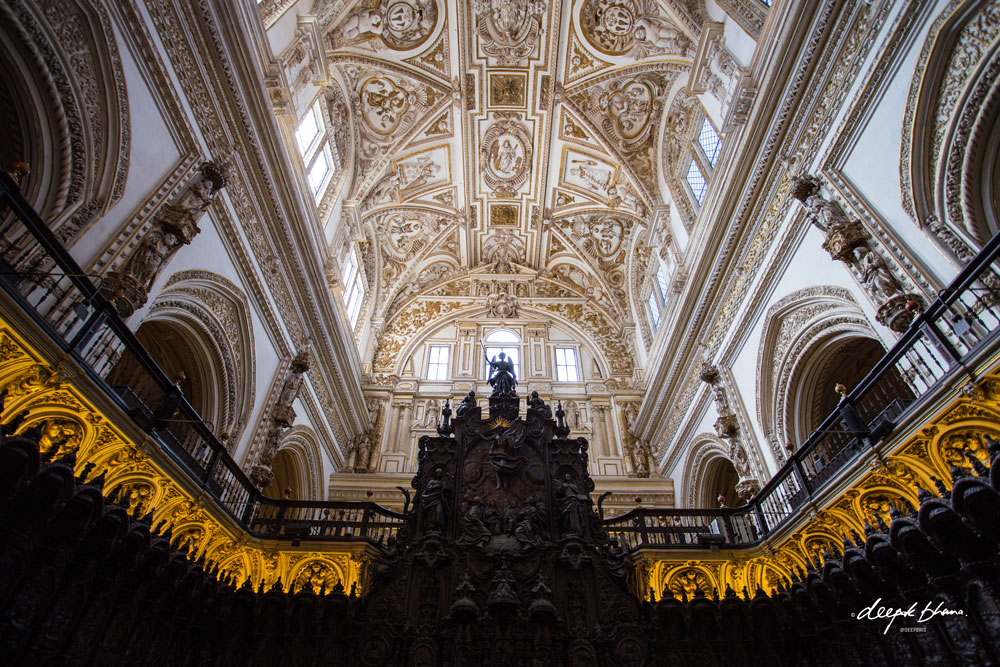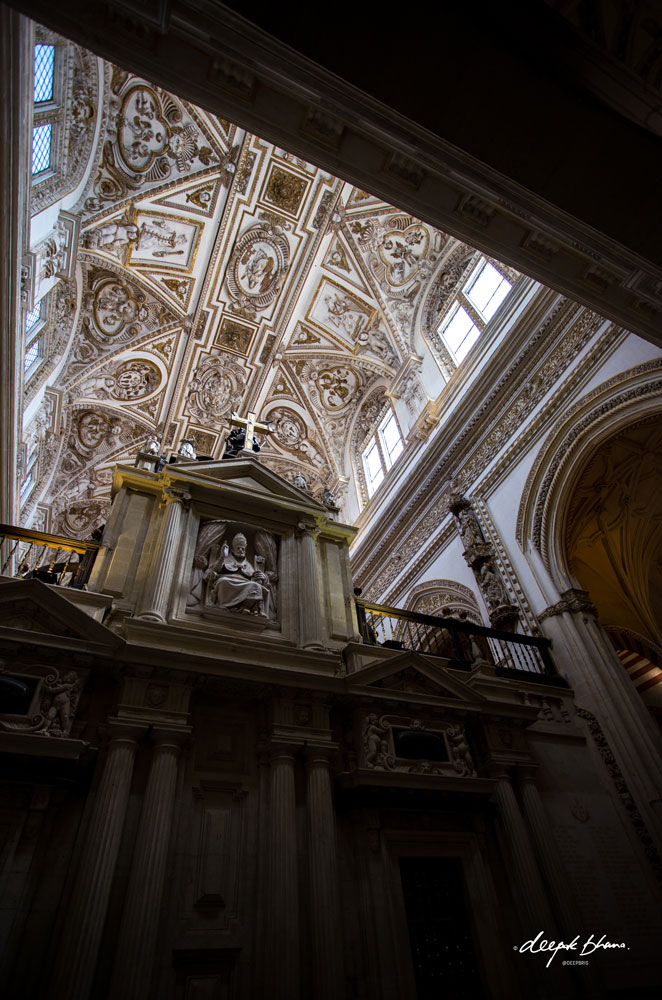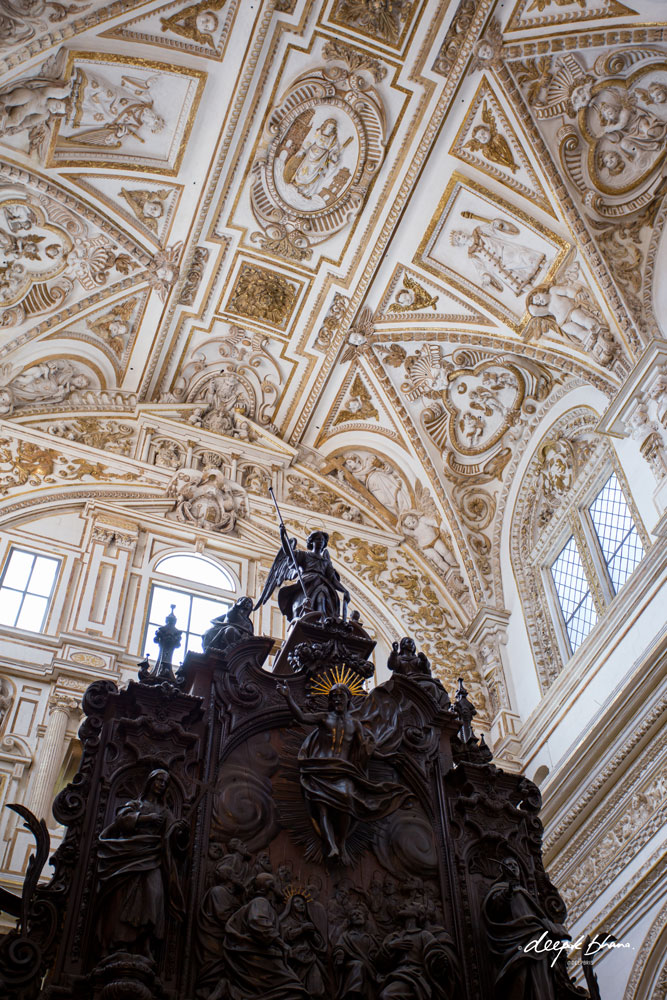 Angelic enlightenment soaring above

A juxtaposition of Islam and Christianity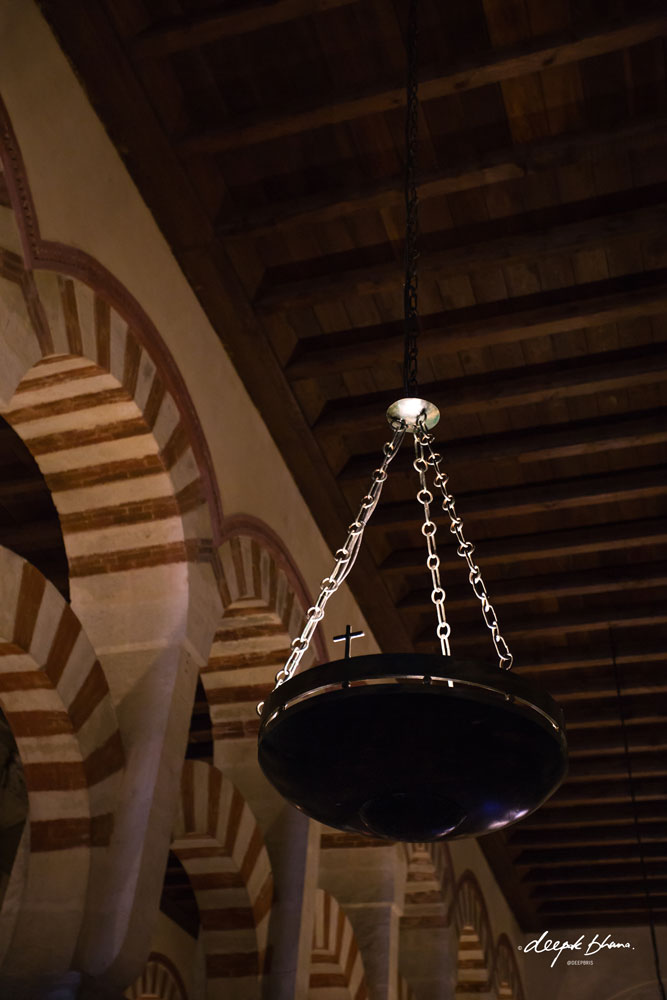 We wish we had more time in Cordoba,. But even in a day trip from Seville (only 45 minutes one-way on the fast train) the Mosque Cathedral delivers on its promise to fascinate. It has earned its place as a world-renowned site worth visiting.
For more stories and photographs from Spain, check out:
10 reasons why we love Seville, Spain
Want more photography that takes you places? Inspired to visit Cordoba, or know any other special Spanish places worth seeing? Go ahead and comment below. Happy travels!
TRAVEL LOVE IS FOR EVERY DAY. LIKE TODAY!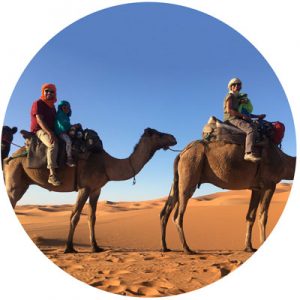 This site is about being inspired by what's real out there, on journeys that matter to you.
We're a normal working family, not endless wayfarers or travel agents! We love exploring; in our daily daydreams, and on our trips.
Todayfarer gives you our travels, photos, views, and tips for getting more out of your own authentic, positive world experiences. 
Maybe you're a 'todayfarer' too.  
Categories