Cadiz day trip in photos
todayfarer
0
3 min

read
3717
A Cadiz day trip from nearby Seville will charm and relax you. 
First up, a Cadiz day trip is just that – the return train service from Seville is quick, reliable and comfortable. No need to feel exhausted at the end of this day.
The port city of Cadiz sits on not-quite-an-island in Andalucia; rather this is a strip of land surrounded by sea on most sides. An easy stroll westwards from the train station (towards the open ocean side) will lead you through narrow, cool, cobblestone streets. It may be mid-autumn, but is still sunny and a perfect 30˚C day. You'll pass traditional architecture of 3-storey buildings, complete with charming balconies of wrought iron.
As much as we wanted to explore the whole city, we spent most of our time in the northern quarter, or the older part of town. Cadiz is small enough that it seems impossible to get lost, as much you might want to.
A town filled with landmarks and plazas, Cadiz will draw you from one to another to appreciate its history, until you feel the pull of the open ocean. One of the most endearing thing about Cadiz is that you can duck in and out of cool streets and back to sunny, open seafront as you walk west. Head this way towards the westernmost tip of the land, where the historical fortress Castillo de San Sebastian sits and seems to draw visitors quite naturally.
Don't miss the Plaza de la Catedral and the Cathedral itself. The tall palm trees add a tropical and relaxing dimension which just seems to balance so well with the religious significance of the site itself.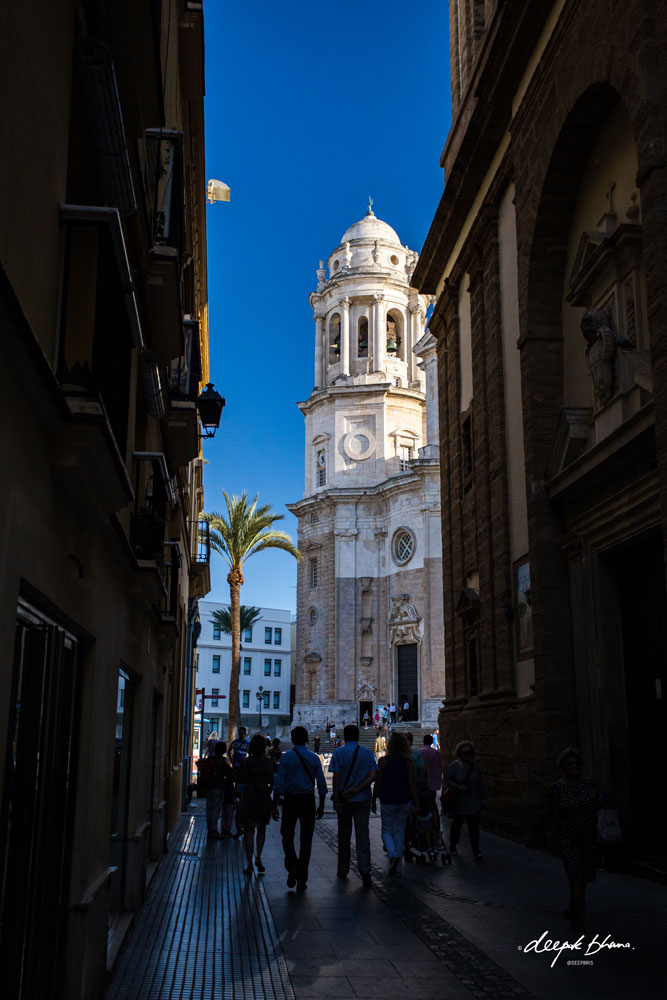 As you head towards the fortress, you'll pass a wide, popular beach at Caleta.  The white building at its centre is the Sede Centro de Arqueología Subacuática (Underwater Archaeology Centre). I thought its shape was quite crablike – pretty fitting for this location!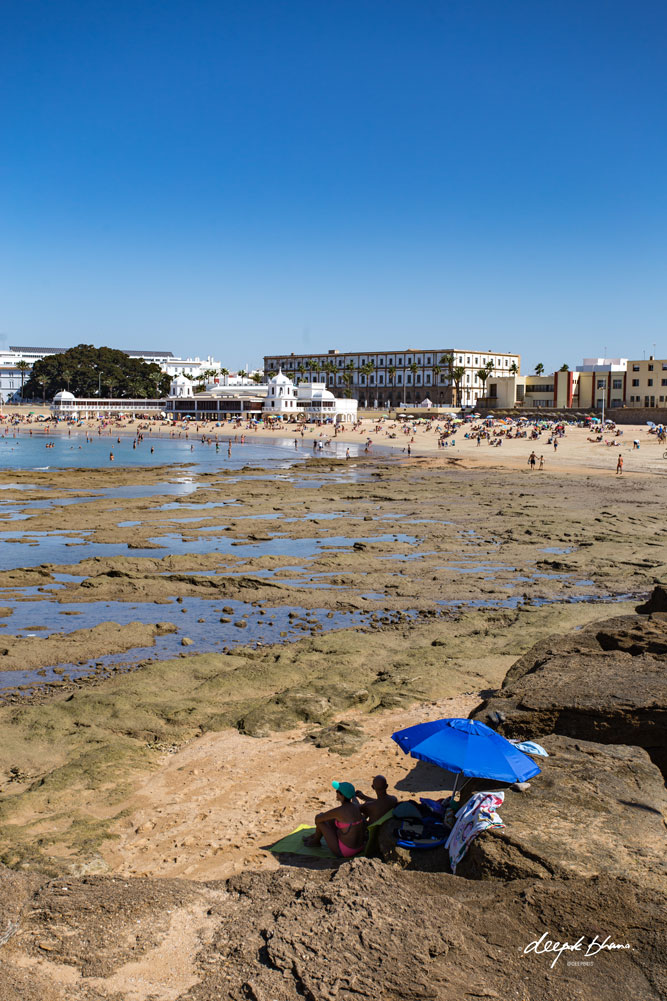 The Castillo de San Sebastian is more about the walk than the fortress. If it's sunny, wear a hat – we didn't find much shade at the fortress site itself. It's architecturally interesting in its own right, but for us the real treat was the view back towards the city.
I won't pre-empt that with a photograph; I'll let you get there and see for yourself!
And there are secluded spots to be found here, where it's just you and the sea.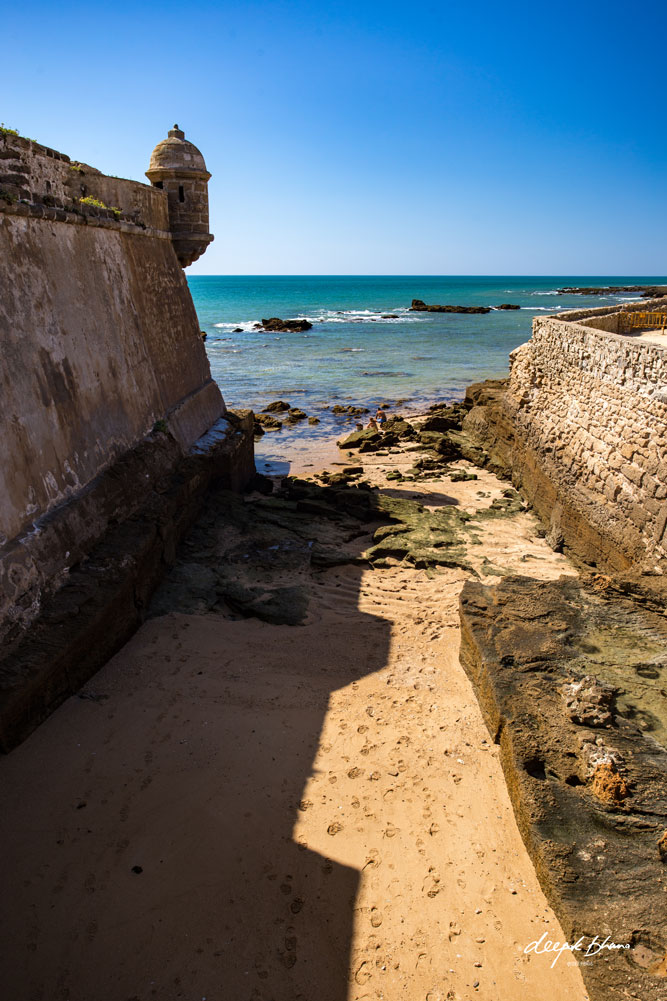 Getting back from the sunny walk to the fortress, you'll be wanting a drink or a swim to cool down!
Topless sunbathers are a common sight, so just remember – it's not impolite to be the one who is topless; it is impolite to be the one who is staring!
From open street-side cafes to small, authentic bars like this one, a good glass of sangria will be easy to find.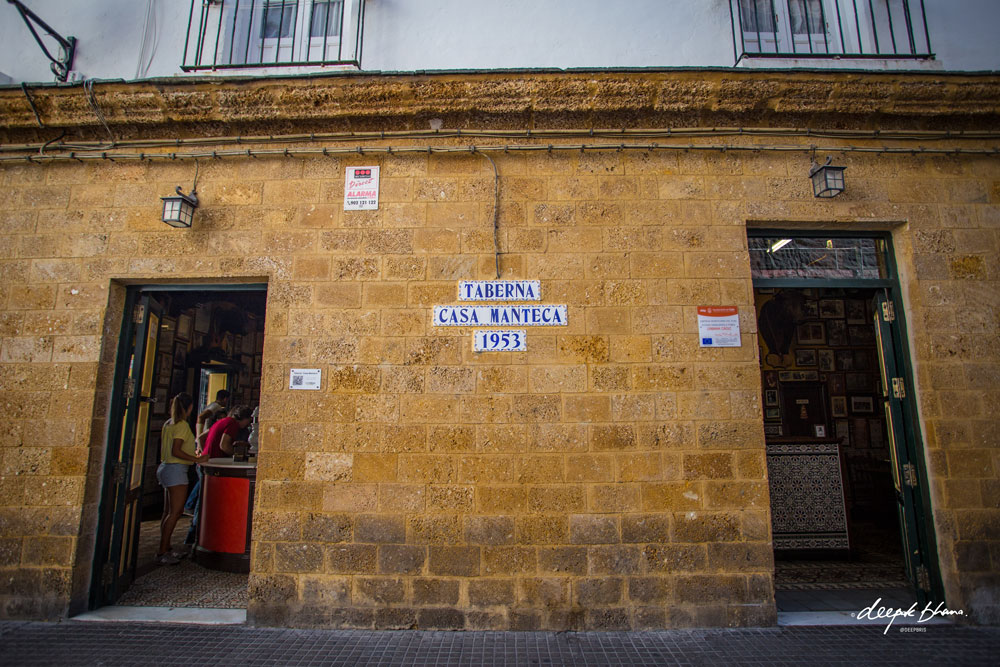 The Tavira Tower is another way to experience great views of the city. Built in the 18th century, it still stands as one of the 129 watchtowers of Cadiz.
(If you're into the history of optics, the tower is also famous for housing a working camera obscura)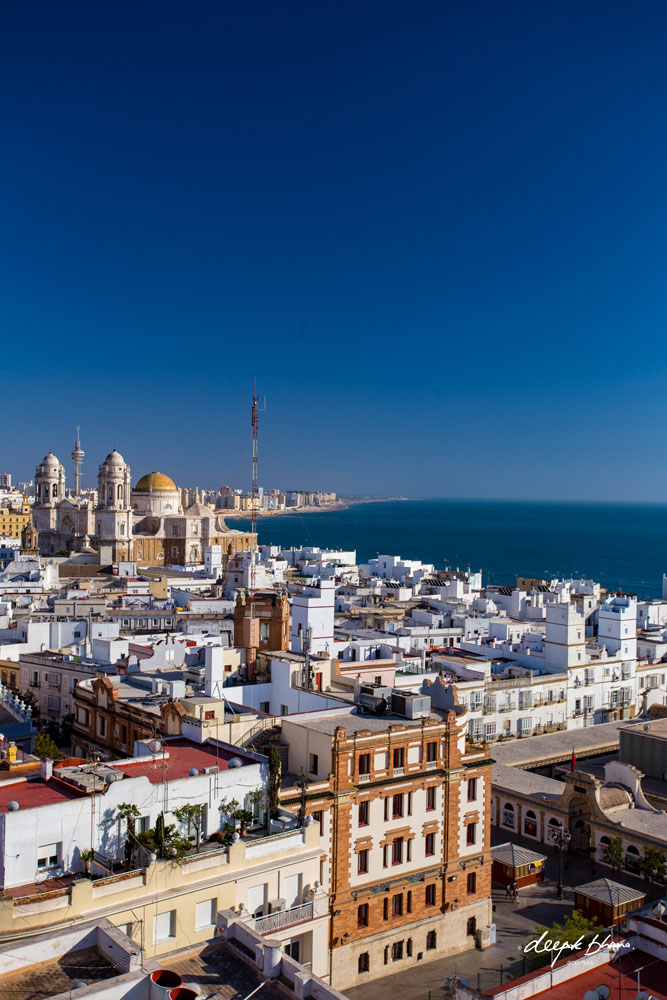 If you you're short on time, a Cadiz day trip is a great way to soak up more local culture (both traditional and modern). It could just end up being one of your most relaxed days in Spain.
Don't miss more authentic Spain photography of the Mosque Cathedral in Cordoba here.
And for more Spain inspiration (Spainspiration?), you can't go past this post: 10 reasons why we love Seville.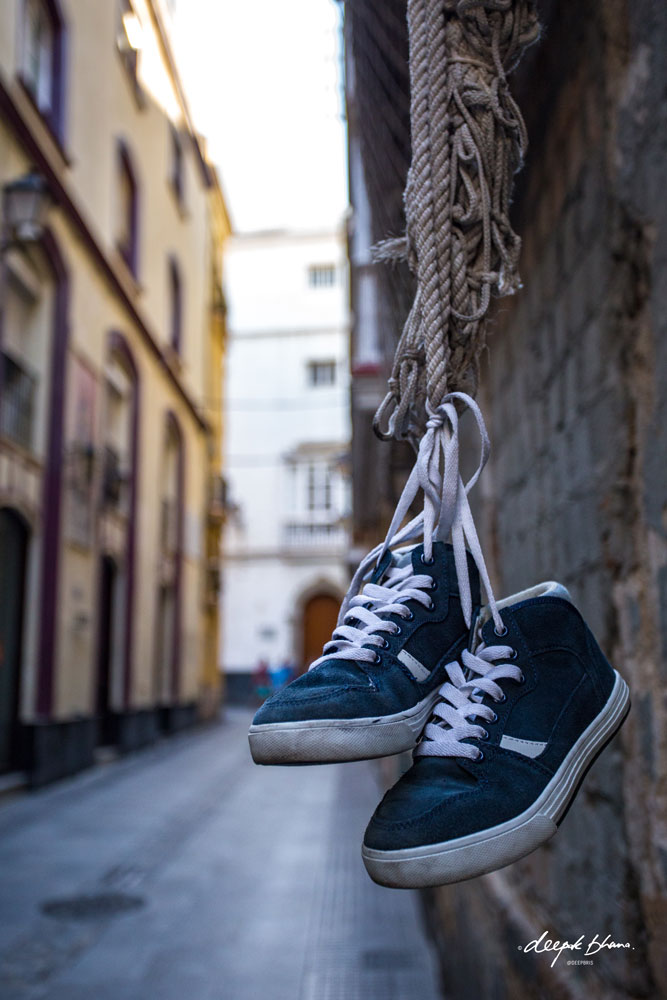 Been to Cadiz before? Or inspired to take a day trip there? We'd love to know in the comments below. Happy travels!
TRAVEL LOVE IS FOR EVERY DAY. LIKE TODAY!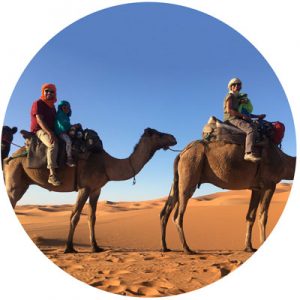 This site is about being inspired by what's real out there, on journeys that matter to you.
We're a normal working family, not endless wayfarers or travel agents! We love exploring; in our daily daydreams, and on our trips.
Todayfarer gives you our travels, photos, views, and tips for getting more out of your own authentic, positive world experiences. 
Maybe you're a 'todayfarer' too.  
Categories