7 travel lessons from international students
todayfarer
0
9 min

read
3187
What picture comes to mind when you think of a 'traveller?'
Would you think of an 18-year old student in fake branded sneakers and a backpack, just landed from the longest flight they've ever taken, wide eyed to learn that customs and immigration aren't actually the same check at the airport?
Of course the international student experience by nature has to start with travel, but the similarities don't end there. What travel lessons from international students could we learn?
Well, I've met a lot of international students – so this is what I learned.
Your maiden voyage ignites the wanderlust…
Delhi to Sydney takes about 15hours. That's a long trip, and at the end of it there is an official examining your student visa and possibly quizzing you, which is when you realise nobody back home ever actually asked why you really wanted to study robotics (everyone's doing it!) and your answer sounds wishy-washy.
But for us all, the sense of achievement on arrival in a new country erases things like long flights.
The air smells different, the sun feels new on your skin, and once you're on the highway and catch a glimpse of the Sydney Harbour Bridge you know you're actually there.
You might keep hunting that feeling of first discovery, for the rest of your life.
Lesson 1: When arrive in a new world, you don't have all the answers, but soak up every moment of your first day. You deserve to remember it.
Your first mistake; getting it out of the way
International students tend to come from countries with less-defined systems than their destination country. They're wired to think things are not quite as described.
Yes, you did your research, you knew there was an airport-city bus, and you knew where it was meant to be at a certain time. But something happens at airports – you've got bags at your feet and you feel like you should be getting them off the pavement quickly; there's a taxi guy, and he seems like he's done this a million times (he literally has); and other people are getting into other taxis; and you can probably afford it at this point; and it's not that far… it's a sure thing, so you get in.
As you leave the airport you see a bus saying "AIRPORT TO CITY FOR ONLY $15" – and it's pulling out in front of you. Now you get to sit behind it, watch the taxi meter ticking fast, and calculate how much you could have saved. Great.
Lesson 2: When you travel, you're a fish out of water. Your first mistake seems bigger than it really is. It isn't that big a deal. Let it go!
Am I going to get ripped off?
Wherever you go, students have shallow pockets – so this is a constant question.
Many travellers feel like this too, but don't be paralysed by a fear of being scammed. Yes, you saved as much as you can for the trip, but it's a bummer to have to second guess the value in everything once you get there, to avoid overpaying.
Don't be the type who sees every smiling local as a dodgy scam artist; nor the one who thinks people everywhere are essentially good-hearted, even the ones who try to steal your wallet.
Instead, try to take the simple approach to buying. Research the costs of things that are essential, like food, transport, or entry to places of real interest. For the nice-to-haves, pay what you're personally comfortable with – trust your instincts – or walk away. Either way, you'll soon move on to other (better) things.
Lesson 3: Find your own balance between caution and paranoia. It will make you feel more settled and in control.
Communicating with people who are so different from you
Everyone who is from around here, can tell you're not from around here. You really do stick out.
Students exploring in a group can feel some reassurance, just like tourists filing off the same tour bus can easily outnumber the locals.
But if you don't learn to be comfortable in your own skin, or try to interact one-on-one with local residents, then you're missing out.
People make the place. Even when you speak the same language, as many students will, decoding the way people communicate, spoken or unspoken, is one of the great treasures to be discovered.
It's more than learning a few phrases – although we should all do that! If you're a man, watch how the local men shake hands; there is a physical familiarity there that is easily copied and overcomes words. Or if people always ask 'How are you?' without actually saying 'hello', it's a cultural norm and you could try it too.
Students use these tools at the library, getting to know local students, or when trying to get their first part time job. Travellers can use it just to feel more like a local.
Lesson 4: Don't try to block people out. Don't try to be invisible yourself. USE a few common phrases and some confident body language. Smiles really are universal.
Learning about a culture? Start by exploring a city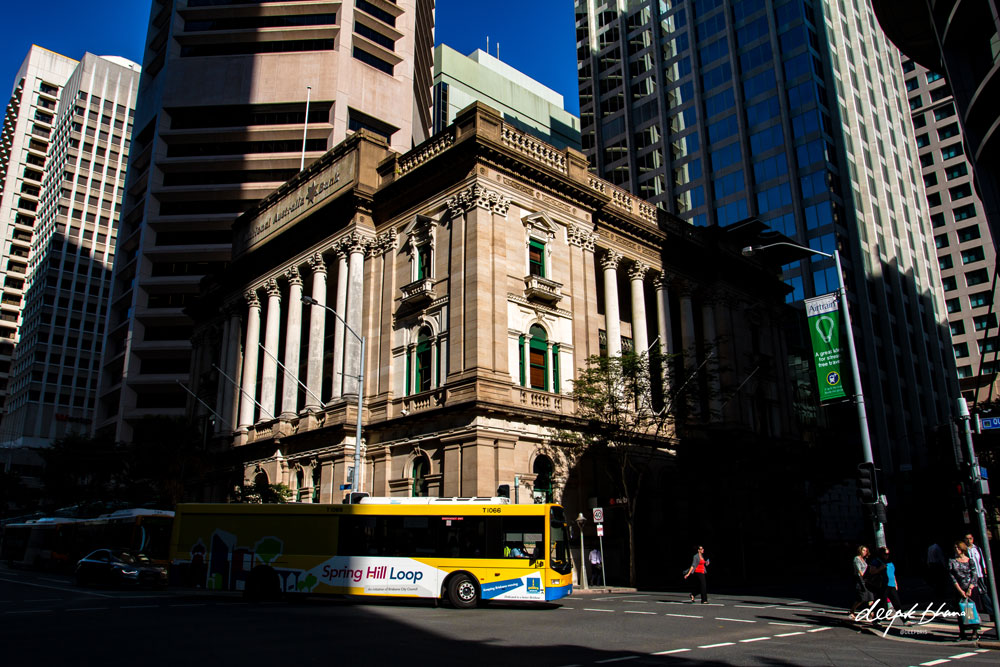 Cities are a great way to quickly get up to speed on the essence of a new country. Transport, food, language, prices – you'll learn more on your first day if you start in the city. Surrounded by advertising billboards, watching people going about their work lives, asking for directions – all invaluable.
This is why we spent a day in bustling Athens before heading to our top Greek destinations of Mykonos and Santorini – and we learned that motorbike helmets are optional, and the stray dogs are as well-loved as the frappes. In a city, you're pushed out of the comfortable and catered surroundings of your university, college, hotel or resort.
Students who master their city quickly (or the nearest city to their small university town) have a much better time getting to know their new country and how it ticks. They are armed with tools and confidence. Likewise, travellers who start their trip with a bang in a bustling metropolis will appreciate the quieter rural part of their trip. Starting our Japan trip 3 days among the countless residents of fantastic Tokyo made us really appreciate the slower pace of Kyoto and Matsumoto.
Lesson 5: Don't put off something that seems demanding; plan it, get into it, and you're more likely to ride that wave for the rest of your stay.
This food… nothing like what you're used to.
Nothing beat's Mum's cooking. But you're far away from Mum.
International student visitors learn this quickly; suddenly they have to cook for themselves, or the dining hall food seems more repetitive than they imagined, or there simply isn't a restaurant here serving their home cuisine.
The smart ones will figure out what they like from the local cuisine by trying everything they can and discovering a few core goodies that keep them happy – every other meal just simple weekday fare, and probably saves them money.
Not every traveller does it for the authentic flavours.
For example, if you're used to Indian food and you really love your home flavours, or you're a vegetarian, you might not find that Japan caters for you. (The tribulations of a vegetarian in Japan is another post entirely) Don't dwell on it; just figure out what is comfortable to keep you going and make mealtimes less of a sticking point. Every dinner isn't a battle to be fought and won. Less time walking past restaurants checking dinner menus means more time appreciating  Japanese streets.
Fuel your body with what you need to keep travelling, and the good meals (there will be some) will be remembered as GREAT meals.
Lesson 6: Immediate adaptability is sometimes required! Nobody gets to go for days without eating, so don't make it a war with yourself.  If you have to, just take the issue OFF the table. 
Doing it on a budget shows the real side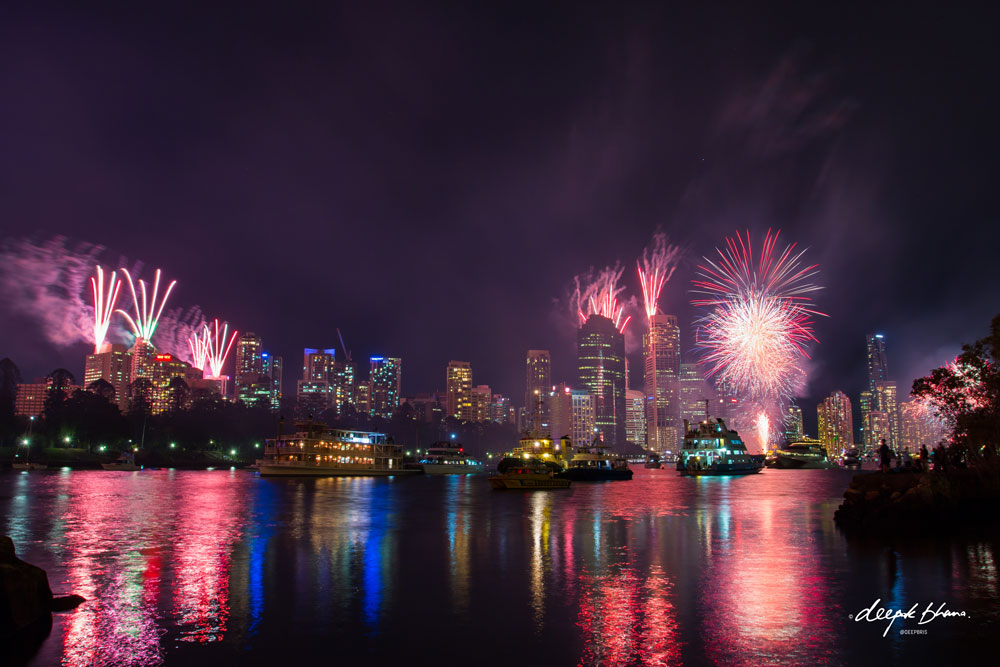 Did I mention that students have shallow pockets! I know I did.
If you ever want to know how to enjoy a place on a budget, ask a student. From cheap eats, to free concerts, to off-peak transport, international students know how to get around and save a dollar.
Yes, in some places they also have student concessions. But there aren't student concessions on everything so freebies are always welcome. If you're a student, linking up with other students as quickly as possible delivers the tips and translates to big savings.
If you're a tourist, you will see more of the real locale if you think this way. Take a break from the hop-on-hop-off tourist bus and grab a free loop bus somewhere else. Move from the performing arts centre to some free theatre in the park. Skip the restaurant meal and check out the local market or food court at closing time when everything is going cheap.
Lesson 7: Don't make it about buying experiences. Sometimes the best ones aren't packaged and sold to you.
You have to be positive and make the most of it – you've made an investment more than just money.
Above all, its all about travelling happier. Happy students do well in their studies, and happy travellers have better memories. After all your effort to get there, there is no room for a bad experience.
So if you're wondering how to make the best of a week in Fiji when it won't stop raining, spare a thought for a new international student in Christchurch, New Zealand. They actively seek out and find things to love all year; after all, half their town is still being rebuilt, from an earthquake that happened 7 years ago.
Like I said, I met some of those students. They seemed to smile a lot.
Are you an international student? Or a learning traveller? We'd love to hear your thoughts and tips in the comments below. Happy travels!
TRAVEL LOVE IS FOR EVERY DAY. LIKE TODAY!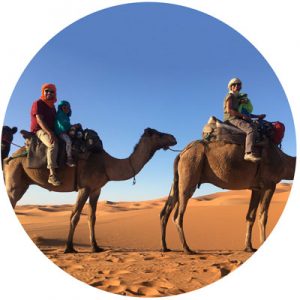 This site is about being inspired by what's real out there, on journeys that matter to you.
We're a normal working family, not endless wayfarers or travel agents! We love exploring; in our daily daydreams, and on our trips.
Todayfarer gives you our travels, photos, views, and tips for getting more out of your own authentic, positive world experiences. 
Maybe you're a 'todayfarer' too.  
Categories