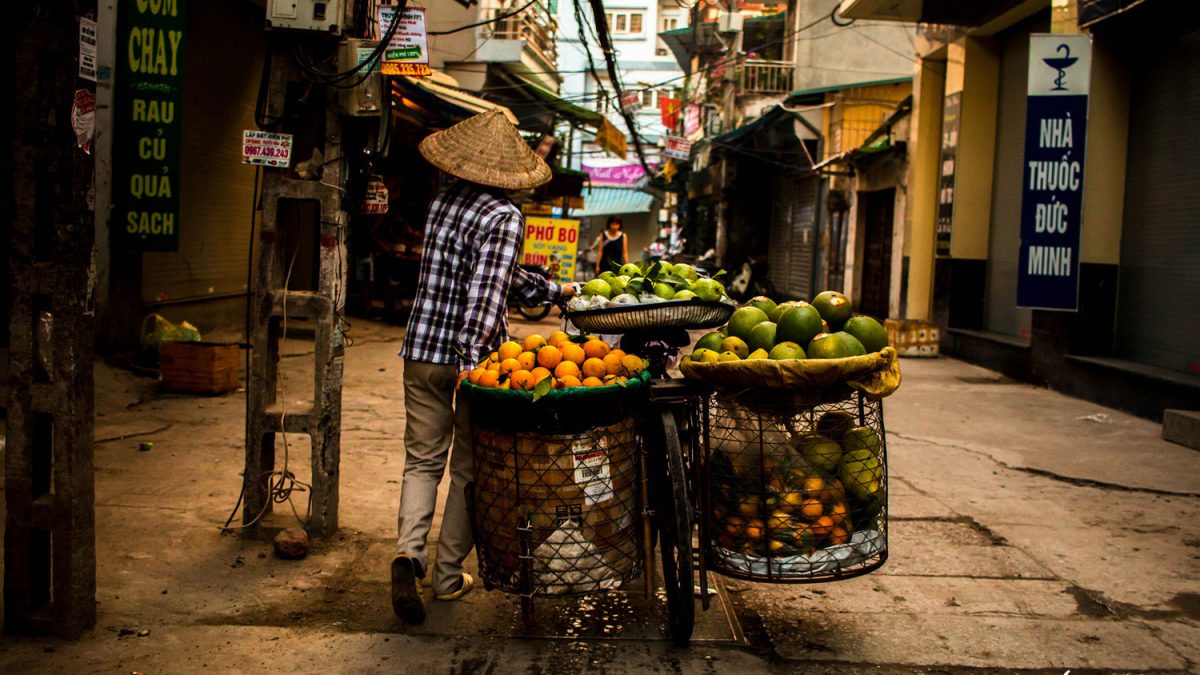 Good morning, Vietnam.
5.54am. Just before dawn in an average Hanoi neighbourhood, a cafe shopkeeper starts firing up his barbecue. His customers are also his neighbours; the motorbikes and scooters are not yet buzzing on Vietnam's roads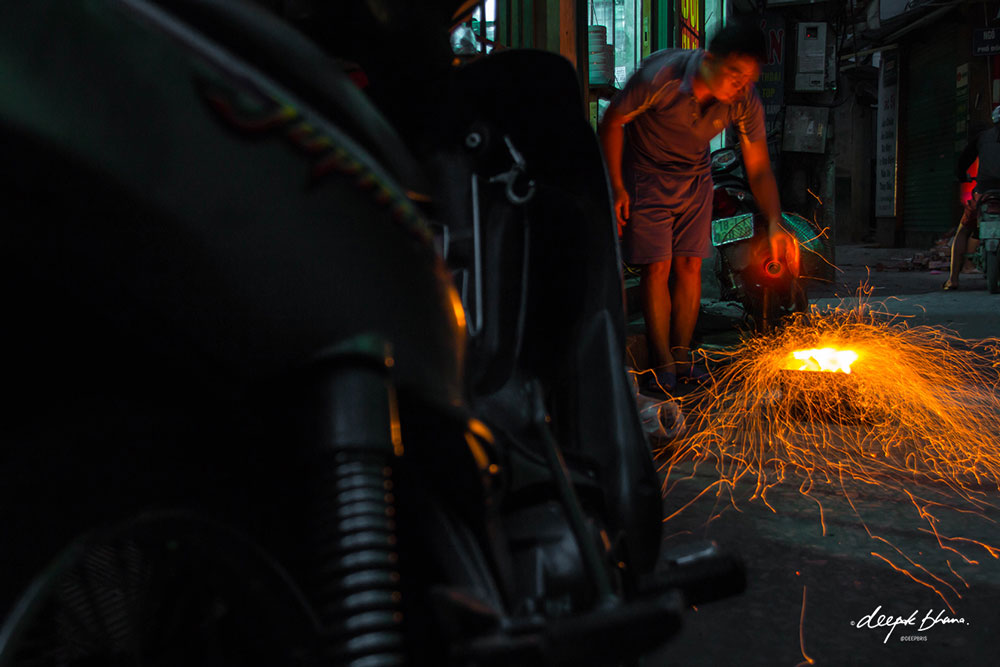 5.59am. Nearby, this street's first seller waits for first light and first customers.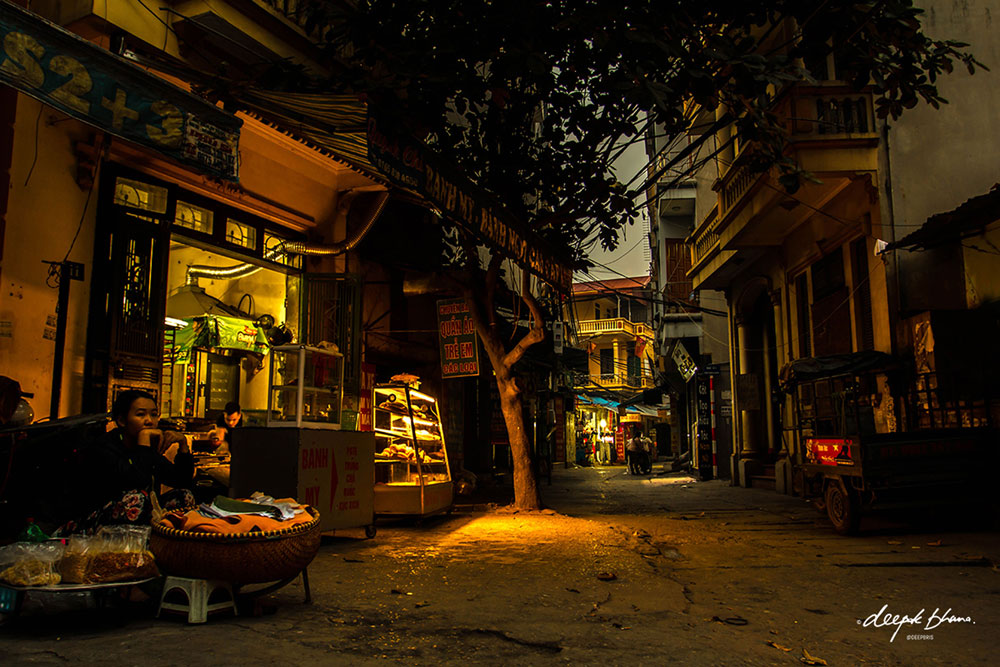 6.17am. The important thing is that food is available in the neighbourhood, not how it gets there.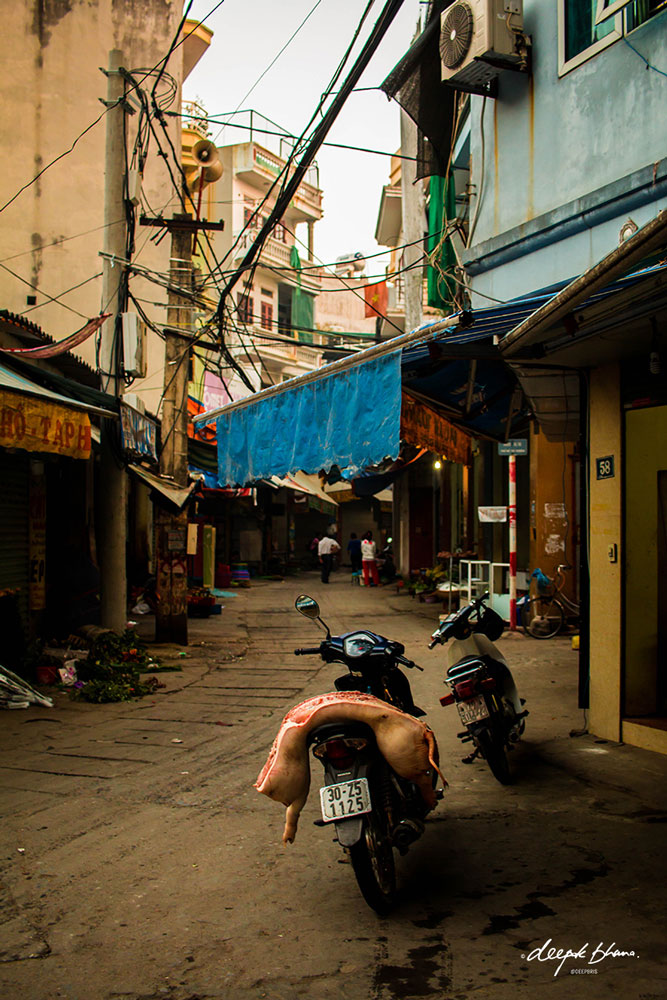 6.33am. A hawker pushes fresh produce along, heading out to meet the public. He'll plan to ride his bicycle back home with a less heavy load.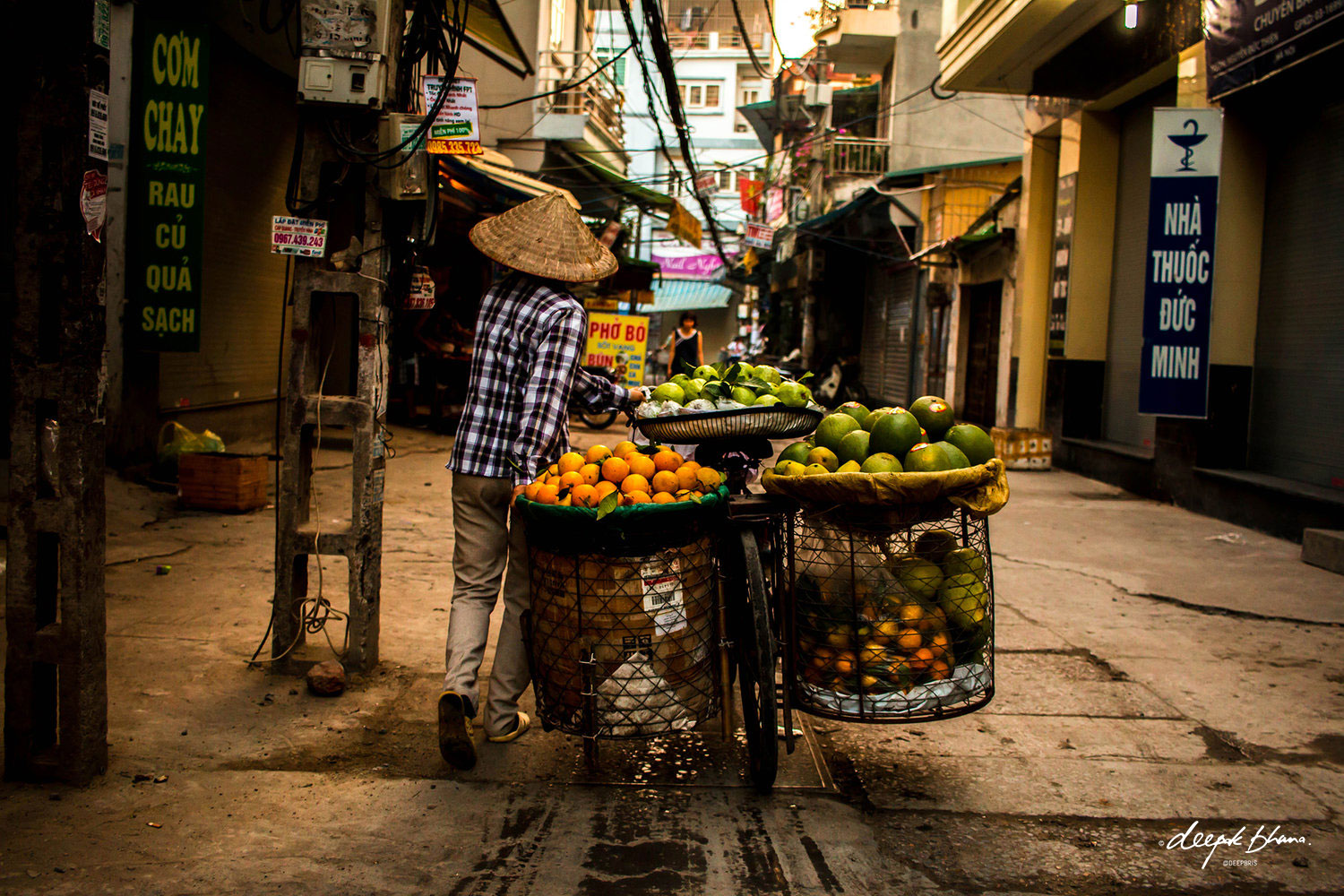 6.37am. Workers and students stream out of the neighbourhood to start a busy day, zooming past the barbecueing cafe shopkeeper from the first photograph. Vietnam is awake.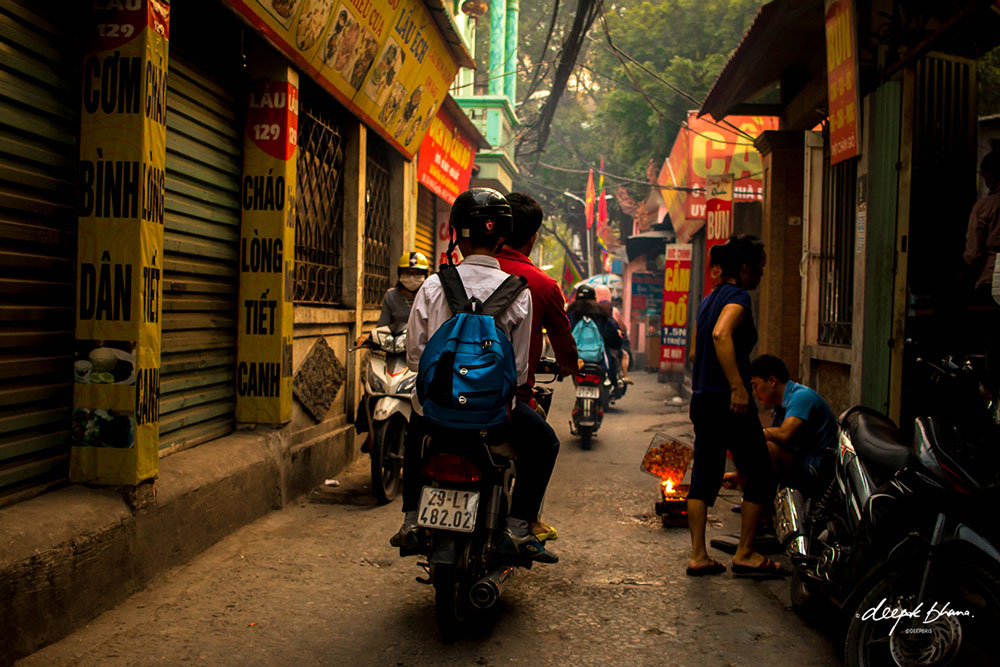 Note: This photo essay also appears as my entry to the 2017 World Nomads Travel Photography Scholarship (closed).
For more photo essays from the world, head over to our relaxing Cadiz, Spain day trip in photos or check out the amazing Telouet kasbah in Morocco: photos of ancient grandeur.
Have you come across an authentic location that just captivated you? You can share your experiences in the comments below. Happy travels!
TRAVEL LOVE IS FOR EVERY DAY. LIKE TODAY!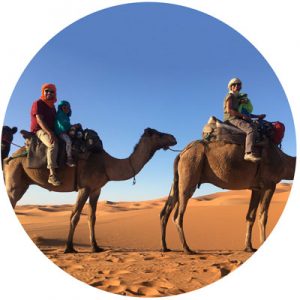 This site is about being inspired by what's real out there, on journeys that matter to you.
We're a normal working family, not endless wayfarers or travel agents! We love exploring; in our daily daydreams, and on our trips.
Todayfarer gives you our travels, photos, views, and tips for getting more out of your own authentic, positive world experiences. 
Maybe you're a 'todayfarer' too.  
Categories